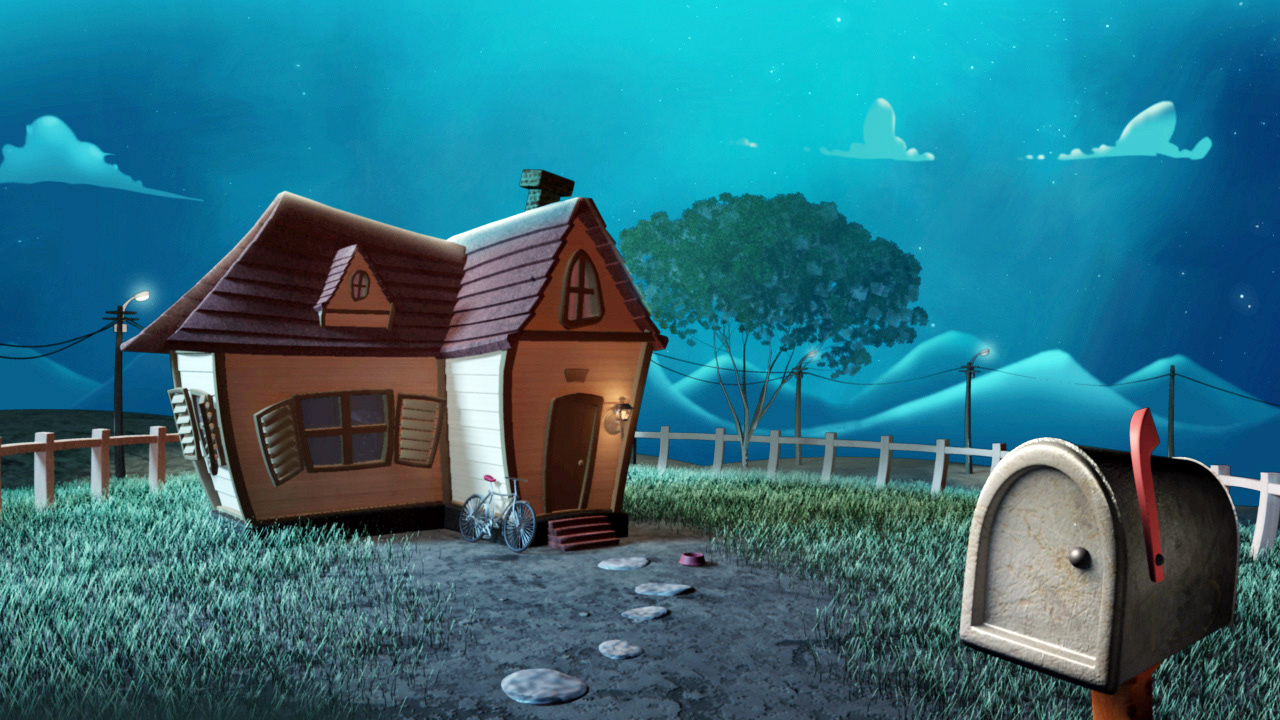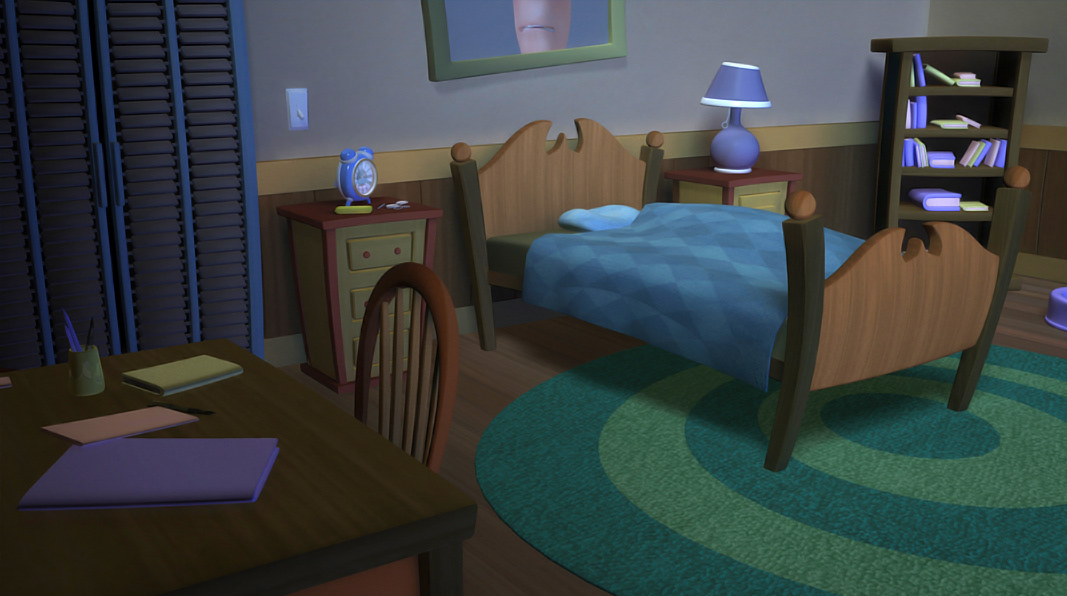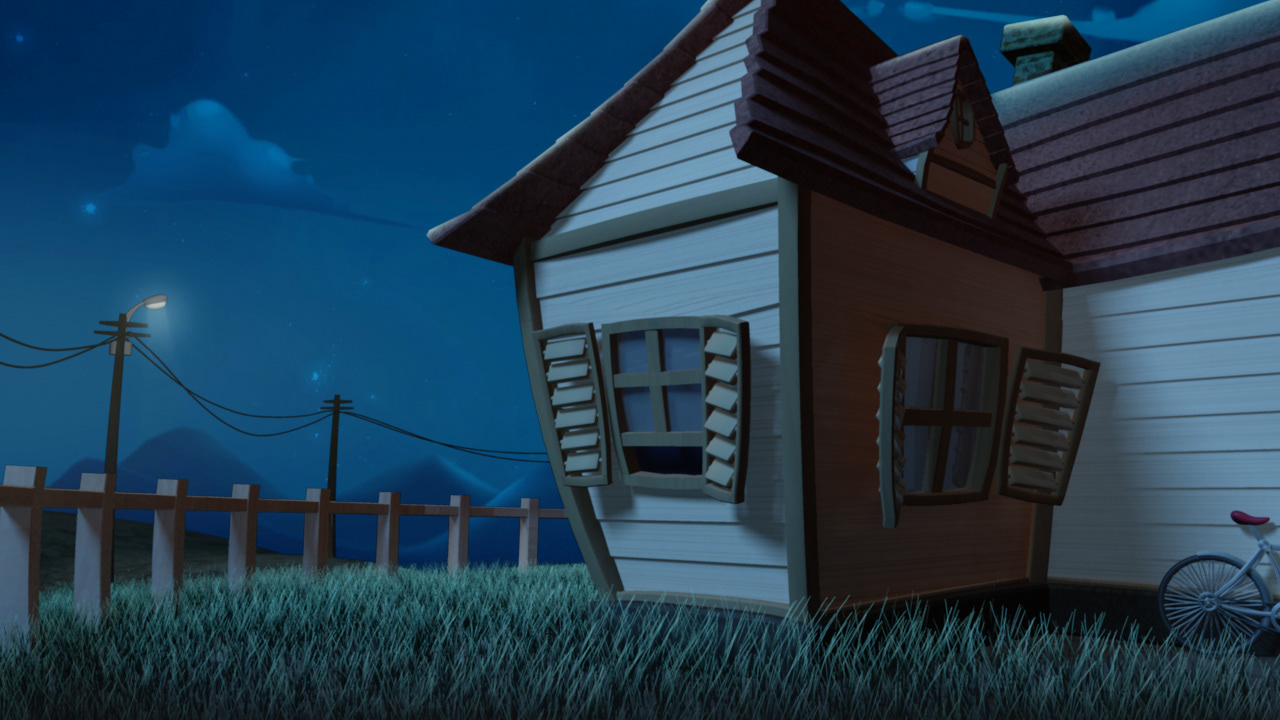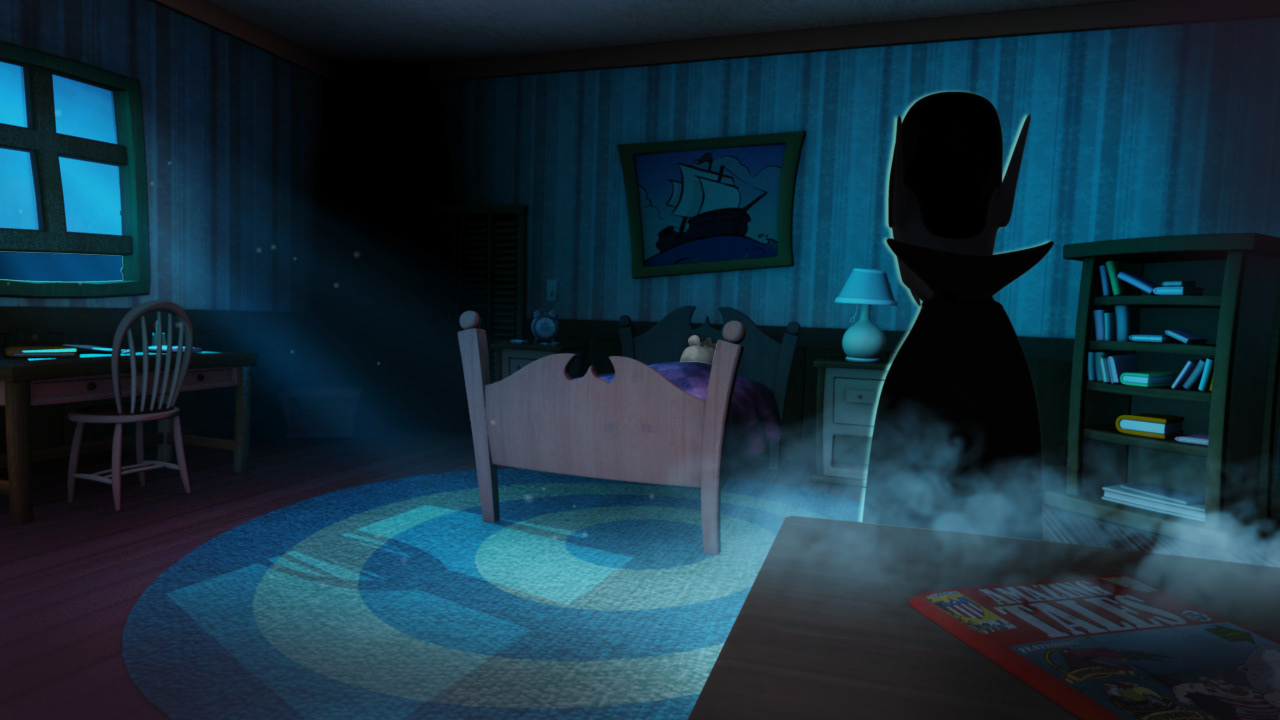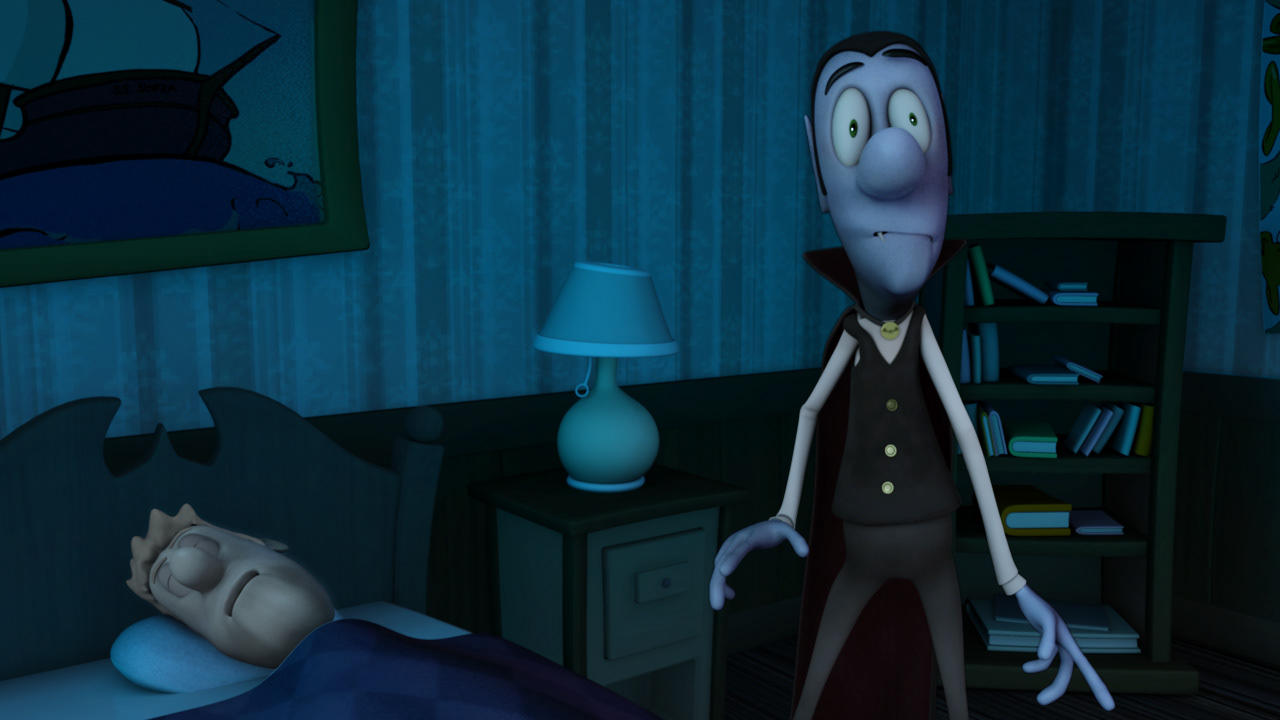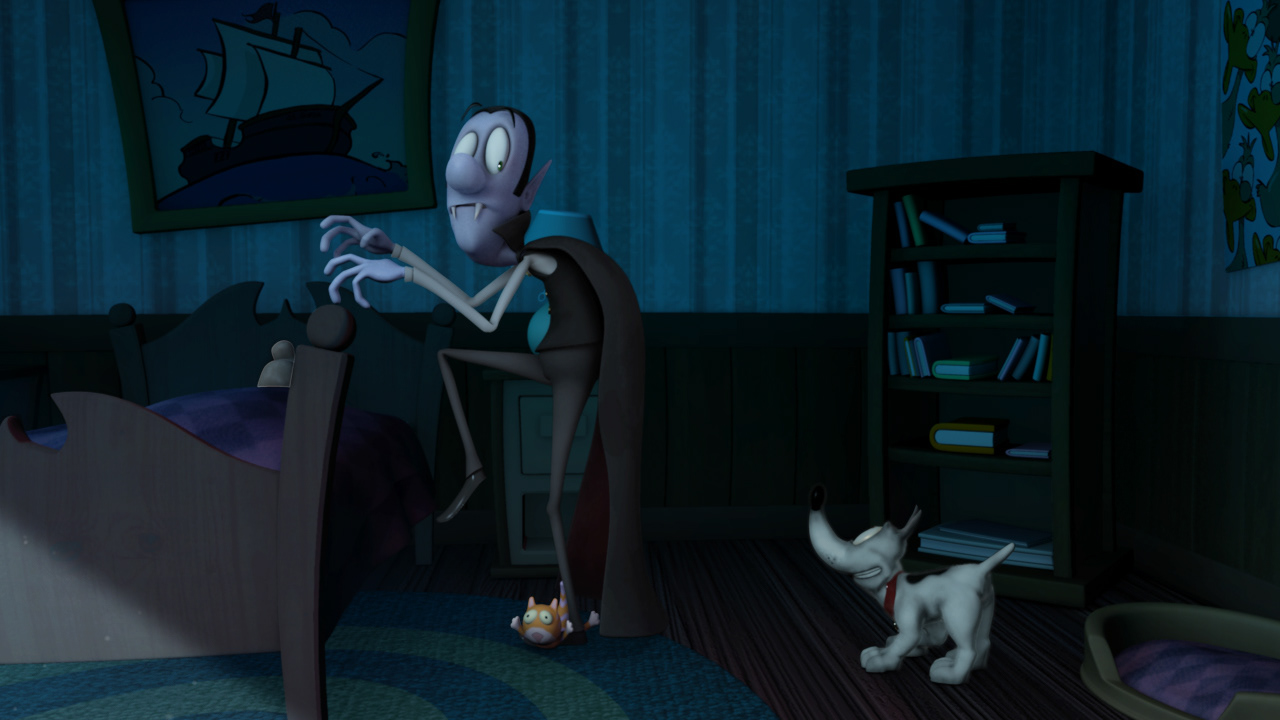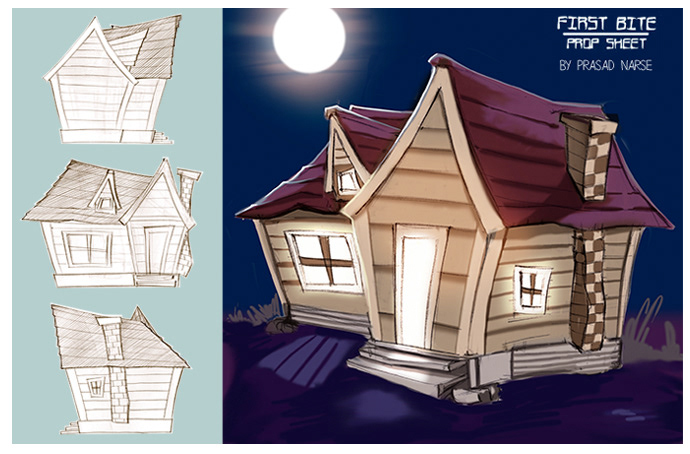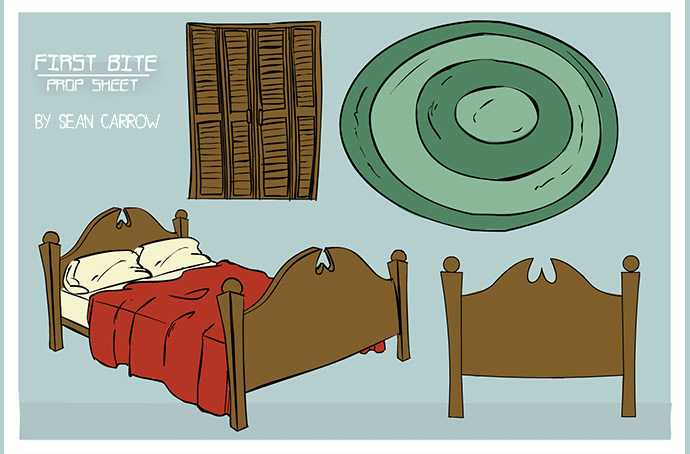 collaborative animation short film
Synopsis  .  A first time vampire gets more than he bargained for when claiming his first victim.
Written and directed by Zak Shapiro. Co-directed by Ayan Akbar
,
Prasad Narse, 
Sean Carrow, Danesh Taraporewala and Kintan Chauhan. Produced by Danesh Taraporewala and Sean Carrow. Pre-visualization by Zak Shapiro, Sean Carrow and Prasad Narse. Character Modeling and Texturing by Danesh Taraporewala. Environmental Modeling and Texturing by Kintan Chauhan. Technical Director and Rigging by Ayan Akbar. Animation by Prasad Narse, Zak Shapiro, Ayan Akbar, Sean Carrow and Kintan Chauhan. Lighting and compositing by Danesh Taraporewala and Sean Carrow. Music composed by Laurdes Cols. Sound effects and mixing by Reed Lovell. Title design by Allen McEnroy. 
Film produced at Savannah College of Art and Design 

year 2012